Post by Choi II Sung on May 2, 2014 13:57:40 GMT -9
CHOI II SUNG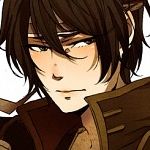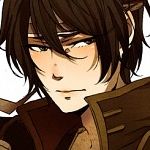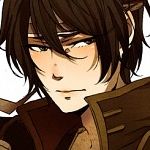 [ Age: 16 || Sex: Male || Orientation: Heterosexual || Race: Human]
day class
mannerisms
☑ self-reliant
☑ frugal
☑ realistic
☑ strong will
☑ persevering

☒ rebellious
☒ short temper
☒ insensitive
☒ lacks trust in others
☒ jealous

history
Ii sung was born from complicated circumstances. His mother had fallen in love with a married man in her early twenties. He was a few years older, but close enough in age that they shared several things in common. They got along well with one another, and after she applied for a job to work in the same company as he did their relationship changed from casual friends to something more. She knew he was married, but disregarded it in the moment.

They'd talked about their relationship, and how he would plan to end his marriage within the year for her sake. Though none of it ever happened. He didn't end his marriage with his wife, and when Ii Sung's mother got pregnant with him, he simply stopped talking to her. While his position in the company was higher up, he even went out of his way to get her fired.

Without a job, she lived with her parents through her pregnancy. Though even after Ii Sung was born their views towards her didn't change. Her relationship with a married man hadn't been talked about, but her parents knew what had happened. They looked down on her, and her son, giving them very little but a roof over their head so they wouldn't be on the street.

Eventually, after many arguments and hardships his grandparents kicked the both of them out. They moved to America just before he got the chance to attend high school, though once he arrived in the states he began his education there. Knowing very little English, he kept to himself mostly, and only spoke to his teachers when he had the chance. Kids would pick on him for obvious reasons. He was different, came from a foreign country, and couldn't speak fluently yet. He took out his frustrations on his bullies, even when they outnumbered him.

This resulted in his expulsion from his previous school. His teachers recommended he attend Arden, since it was close to his mother's home if he chose to stay with her, and it wasn't very difficult to get in. Ii sung didn't really care either way, and applied.

ability specialization
misc.
Choi II Sung, born October 28th
Star sign, Scorpio
Blood type, B

Likes:
+ Hanging out with friends
+ Chocolate ice cream
+ Privacy

Dislikes:
- Going/Visiting home
- Cry babies, people that complain, suck ups
- School/Lectures

His relationship with his mother is difficult to say the least. She suffers from depression, and therefore even when he does see her often times she keeps to herself and doesn't talk to him. However, when she's not in a distant mood she is usually yelling at him. He's always doing something wrong, and even though when it comes to her he does treat her with respect as his mother, nothing ever seems good enough for her. She often blames him for the misfortunes in her life, and he just takes it -coming to accept that she could be right.

When it comes to school, Ii Sung is actually quite smart. However he usually doesn't apply himself at all. He learned to speak English fluently within the same year he arrived in America, and though he still struggles with certain words and pronunciations at times, it's a feat that no one has really seemed to notice -not even his mother (who he almost always speaks in Korean with).

TAKASUGI SHINSUKE of gintama as choi ii sung,
played by ISO